On our ABC Amazing Bangkok Cyclist afternoon tour we are happy to show you around this remarkable city. We give you an insight in the lifes of the local people, walk over an old squeaky wooden bridge and explore communities build under the highway and next to the railway.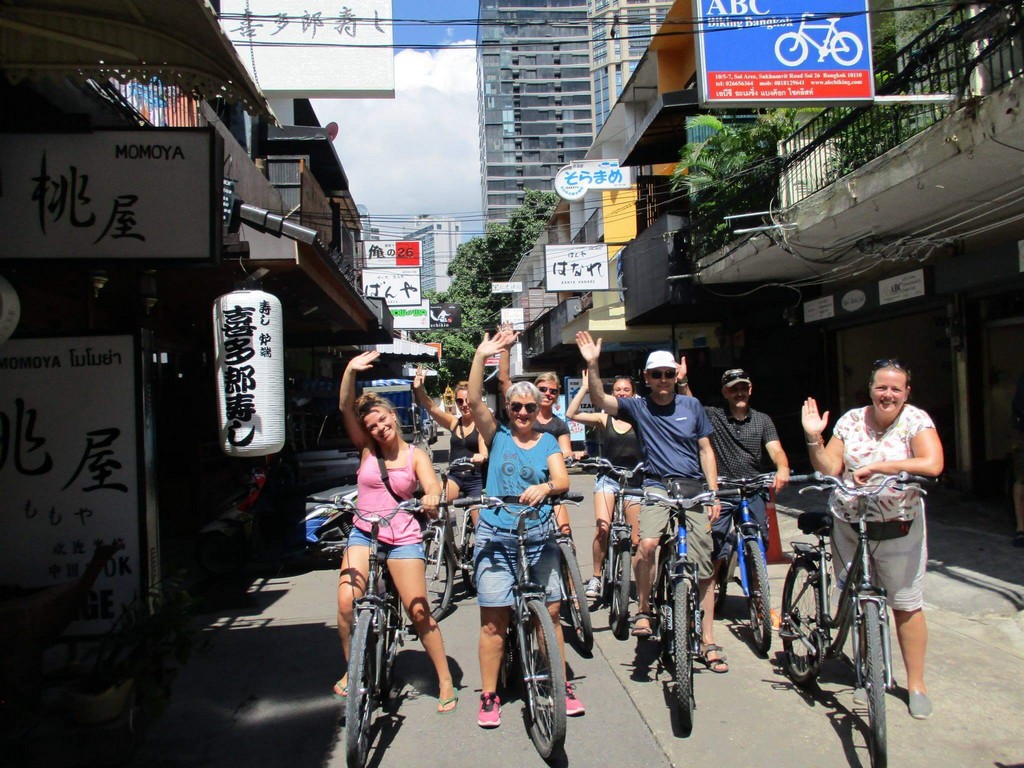 This part of the tour will give you a very good impression about the daily rituals of the local people. After a drink stop we will cycle to the pier where we will cross the Chao Praya river with our longtail boat. Your bicycles will be carried out of the longtail boat for you. We arrived in the green heart of Bangkok.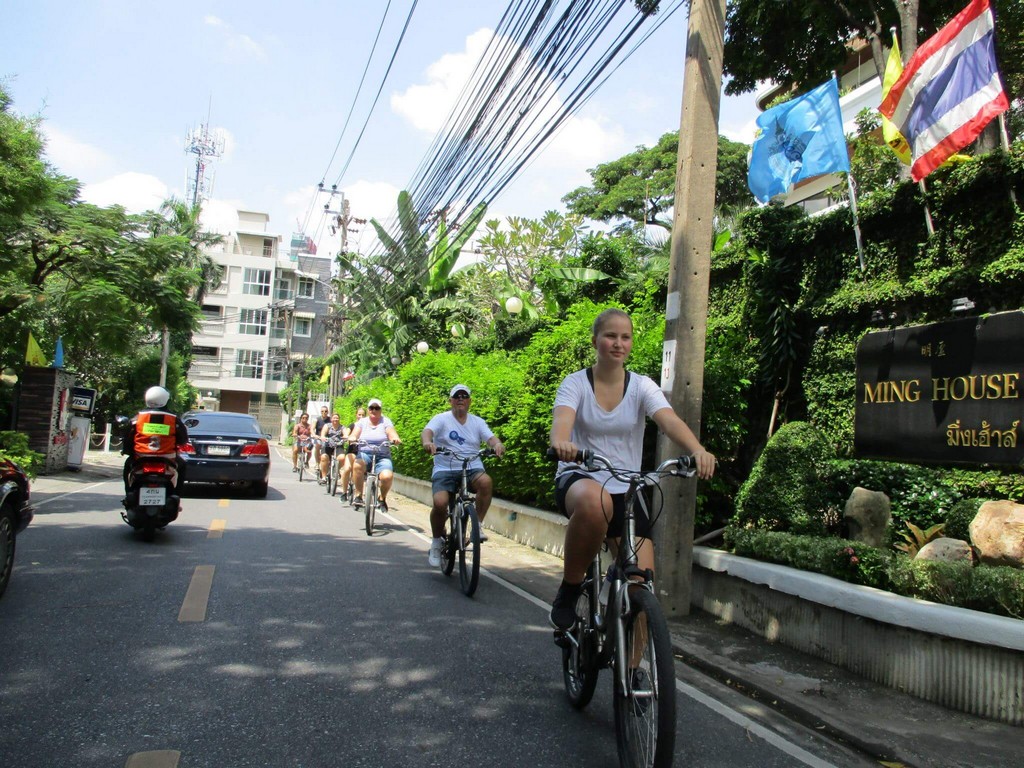 The city of Bangkok feels so far away while we cycle over elevated pathways through the nature where we spot the occasional monitor lizard or turtle bathing in the sun. This stunning green lush area has many old plantations which we pass by. Such a great contrast of Bangkok.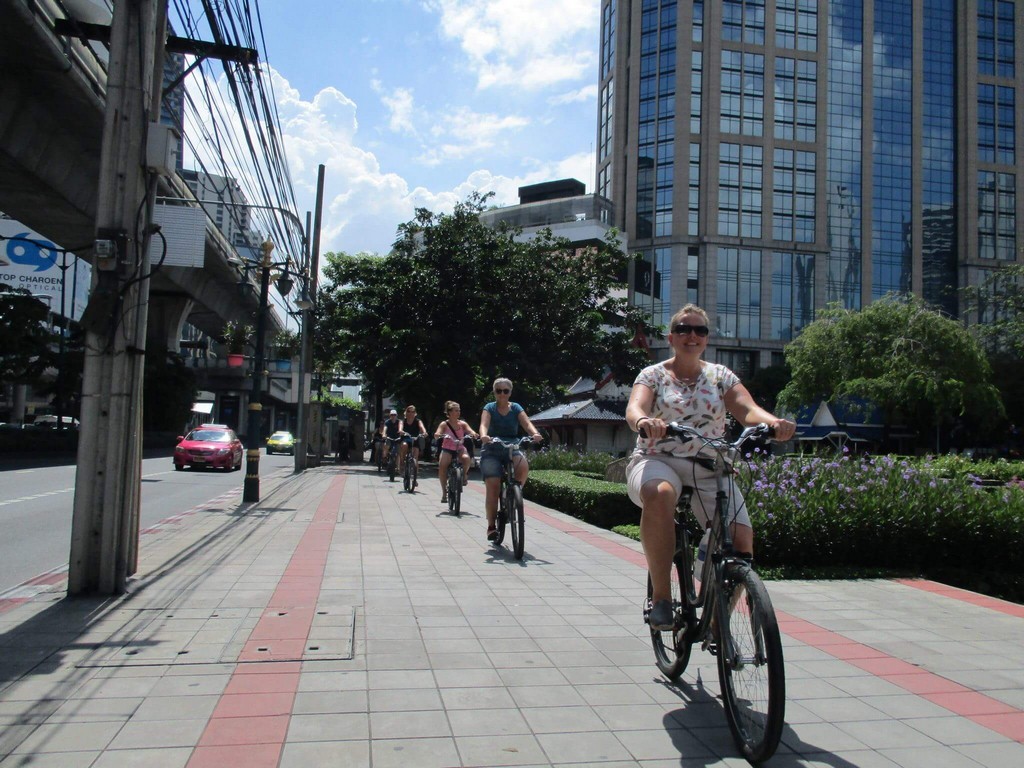 On the way we will stop in this serene oasis to sit down and enjoy a cold soft-drink with a snack.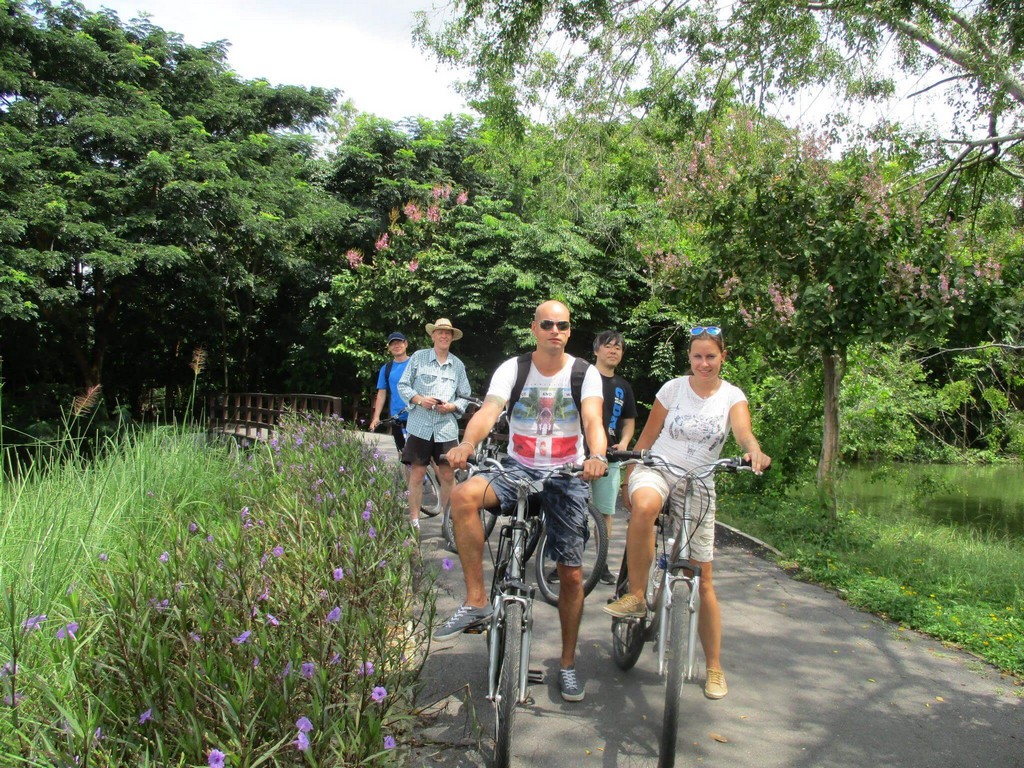 After this break we cycle back to our longtail boat, cross the river where you can experience a stunning and complete different view of Bangkok's high-rise buildings and cycle back to our ABC office.