Art in Paradise is the ultimate 3D museum in Pattaya. This fantastic museum has it all to make your trip a unique and adventurous one.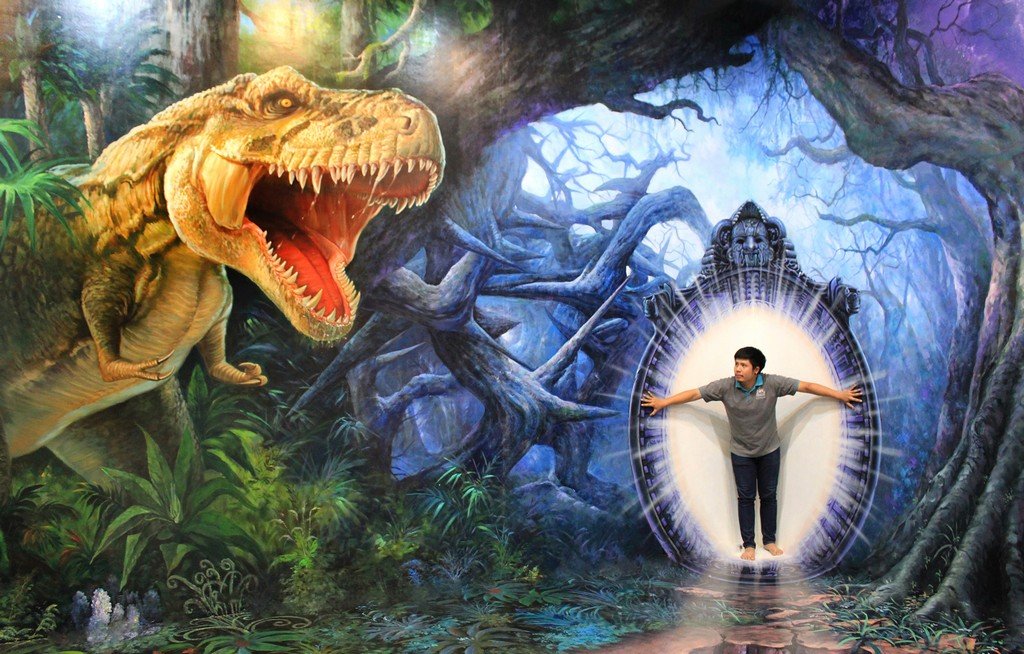 The mind-blowing illusions of the portraits exhibited here will blow you away for sure. This museum doesn't only display art, but the types that are interactive visually. The art masterpieces reveal the extent of human creativity and imagination in the best form.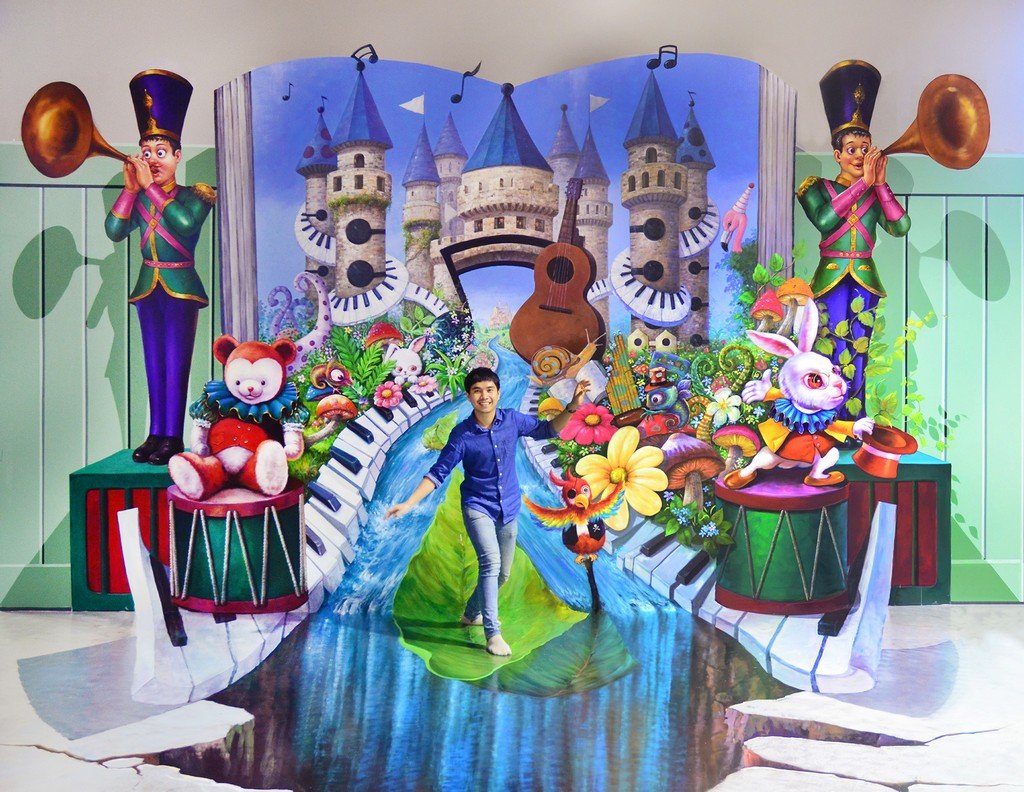 There are ten individual 3D galleries to explore and spend a fun day.
To name some of the interactive zones inside this museum:
1. The Illusion Room
2. Underwater Room
3. Room of Wildlife
4. Gallery of world-class artists (2 rooms), such as Leonardo DaVinci's Monalisa, Sandro Botticelli's The Birth of Venus, Jean Auguste Dominique Ingres's Grande Odalisque.
5. Civilization Hall Like Ayutthaya, the old city of Machu Picchu or the lost city of Inca of Peru. And the Egyptian civilization of the Nile Basin.
6. Surrealism Room
7. Dinosaur Room
8. Waterfall in the steep hills.
9. Art Exhibition
10.Room with beautiful views.
You can get very creative with the pictures for the perfect photographs in Art in Paradise Pattaya. Fill up your Instagram feeds and amaze your friends or leave them to wonder about where you have been for holidays.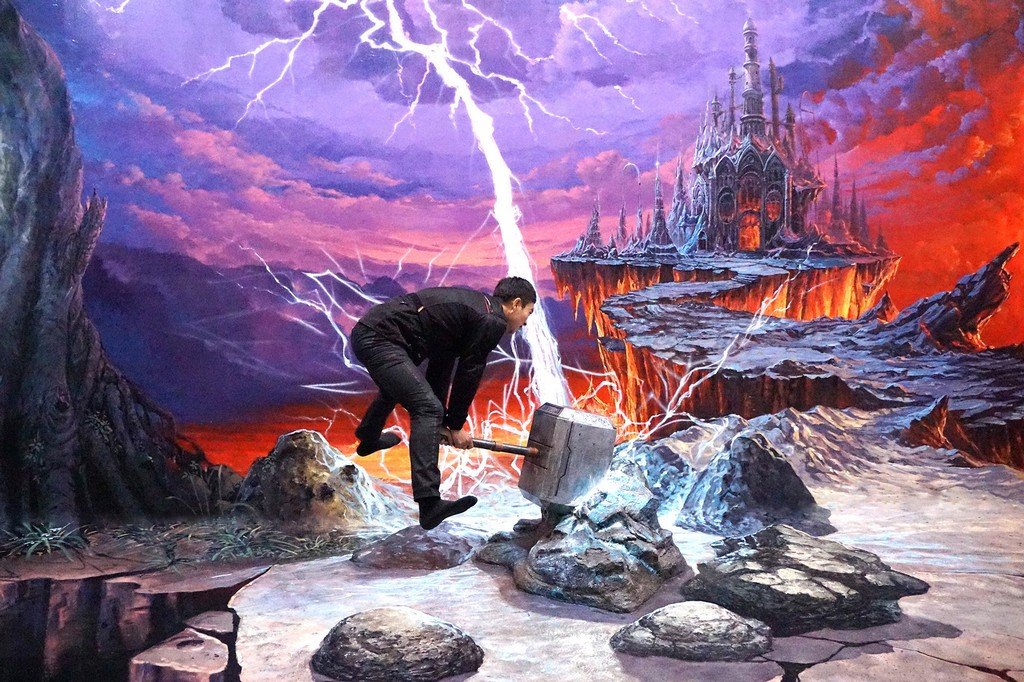 The photography will be astonishing because of the 3D illusion which will make it appear as if you're a part of the scenery. In the real sense, you will be inside the art pieces of Art in Paradise Pattaya and feel like you're a part of it. The atmosphere is very secure, relaxing and friendly inside the gallery.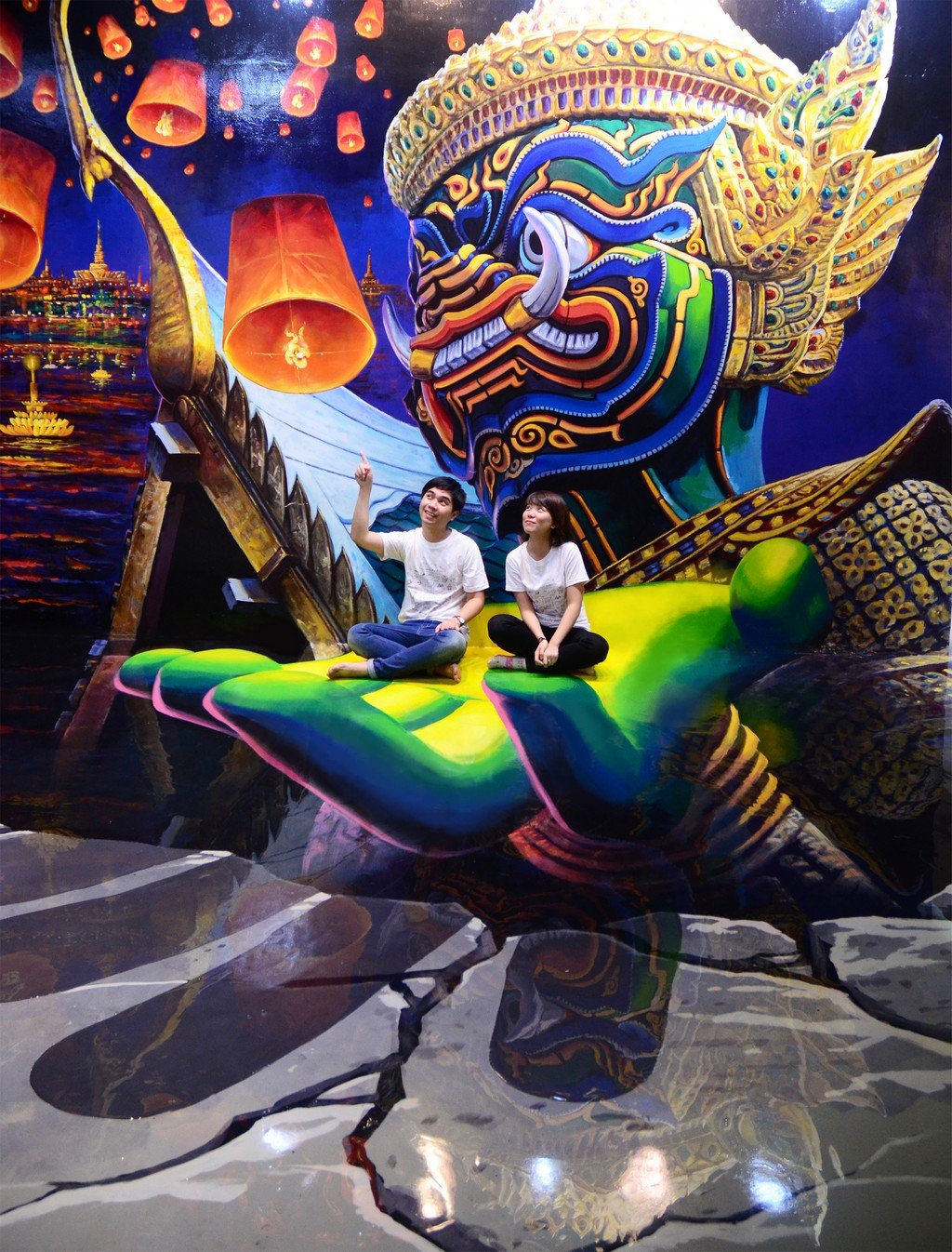 You will be inspired, feel an artistic vibe and get indulged in the world of fantasy created by paintings and optical illusion. Prepare for unlimited laughter and entertainment with your friends and family.