Canopy zip line is a popular tourist attraction of Pattaya. Get an adventure of gliding through Thailand's longest cable ride which is 3200m long. Dense Kao Yai Da rainforest will let you enjoy your surrounding nature while you fly over the treetops. Gorgeous overview under your feet will let you enjoy a day with adventure & thrill.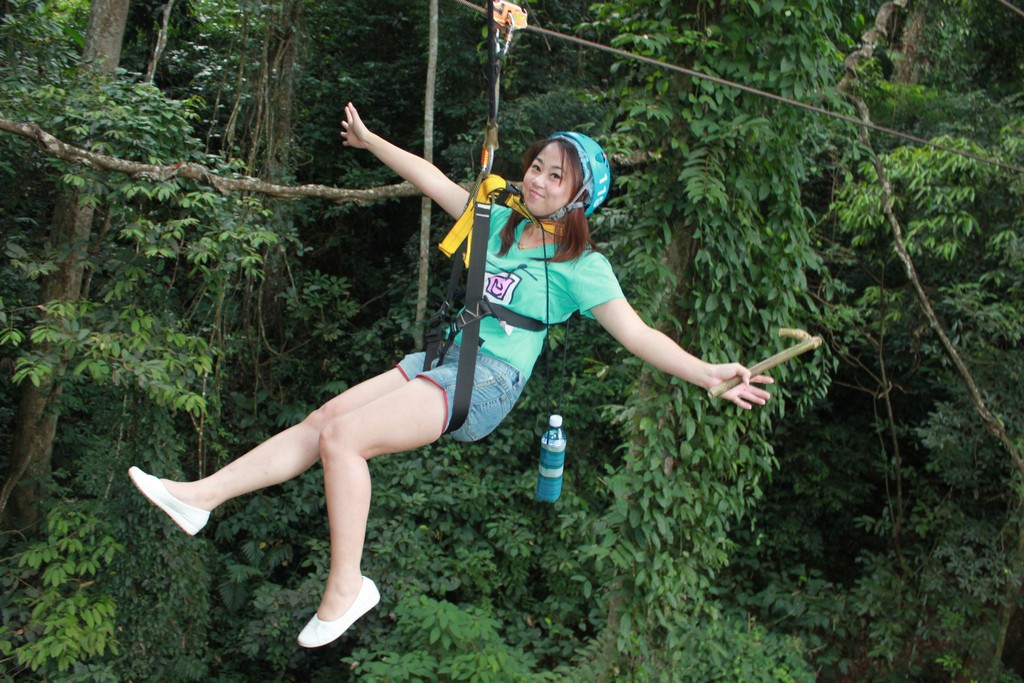 Canopy Adventure Pattaya is the first cable course & the only place in Thailand to offer tandem cables, making for a romantic activity for couples or just a fun way to enjoy the experience. Your adventure begins with the pickup from your hotel. You will then get a ride to the city and a little village. After arriving at the site, you will need to fill up the insurance form.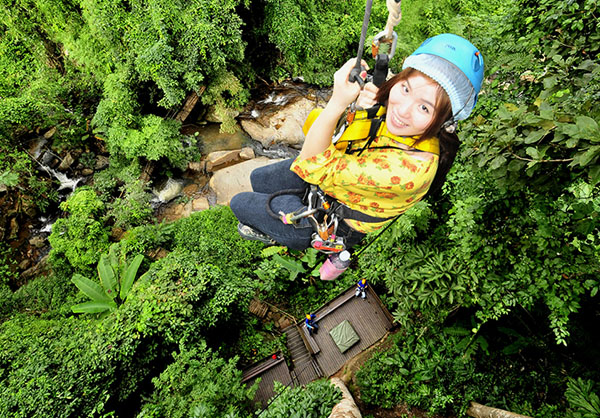 After the job is done, you will be transported to the mountain on a 4x4 pickup. You will get a free locker there to leave your belongings there safely. There a small session will be dedicated to teaching you about safety & braking system. You will get gloves to keep your hand safe along with a water bottle.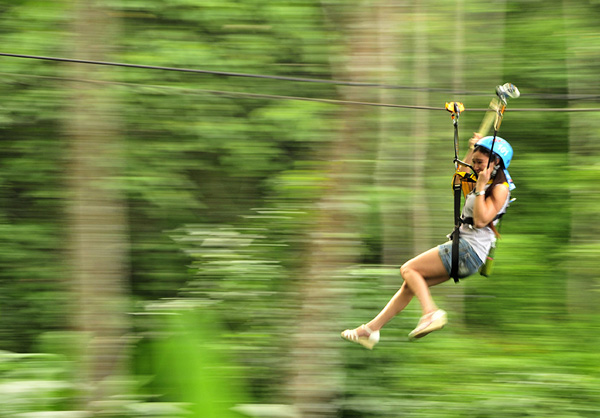 After mastering the braking process & having prepared with all types of equipment, you will reach the cable platform by hiking. Here you will get the thrill of enjoying the cable ride. It's totally safe, and before reaching the platform, you will get all kind of safety instruction along with a safety guide with you.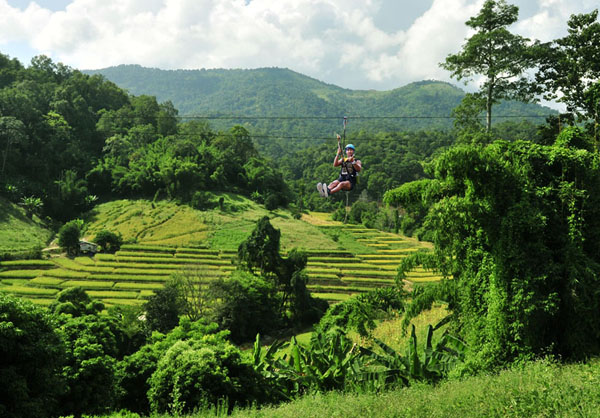 Canopy Zip Line is always eco-friendly because you don't need to step on the jungle and disturb the forest life. You will just fly over the woods and enjoy nature from a different perspective. Breathtaking height & long cable line will let you test your skill & win your fear. You will get some of the most spectacular views of your Thailand tour. It's just fabulous hanging on a cable and enjoys the forest below your feet.