A luxurious & romantic journey on a five-star luxury Chao Phraya Princess cruise through the ancient river Chao Phraya. Experience the hospitality, service & sensation of the river cruise Bangkok with a blend of Thai & international cuisine.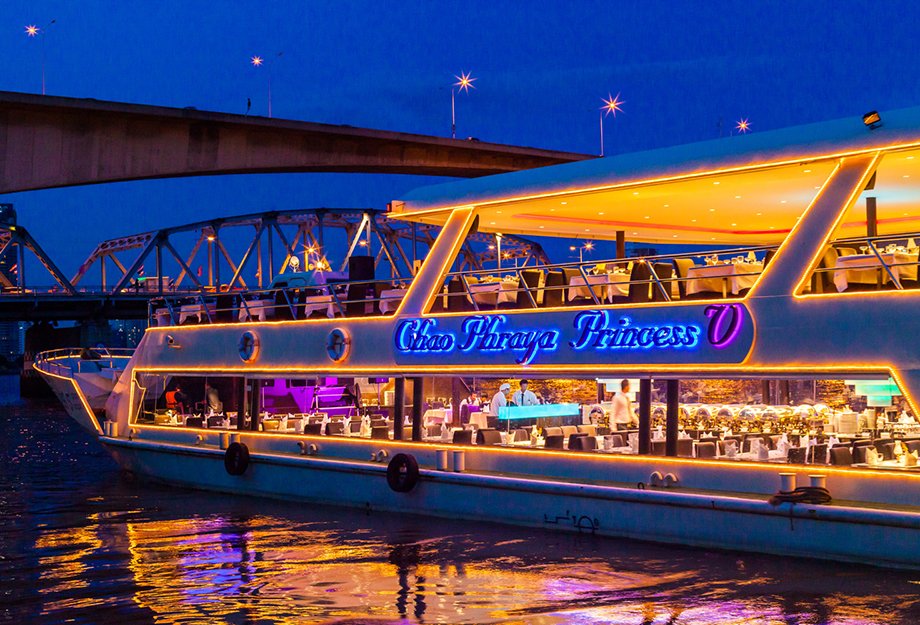 Chao Phraya is also known as the bloodline of Thailand. From the ancient time, this river is the primary source of communication & living of Thai peoples. People still live near the bank of the river & you can enjoy the livelihood & culture of local Thai people from the cruise. You will also be able to enjoy the modern architecture as well as ancient structures. Chao Phraya river gives its visitors a unique view of contemporary & classical Thailand.

Before starting the cruise, you will be welcome abroad by beautiful Thai hostesses. It's a two-hour cruising on the Chao Phraya river. You will be amazed to experience the mixture of luxury & romance. It will be one of your best memorable dinner night you have ever experienced. The cruise has been divided into different & uniquely designed decks. Each deck has its specialty & interiors. The presence of wonderful Thai hosts will never let you feel alone.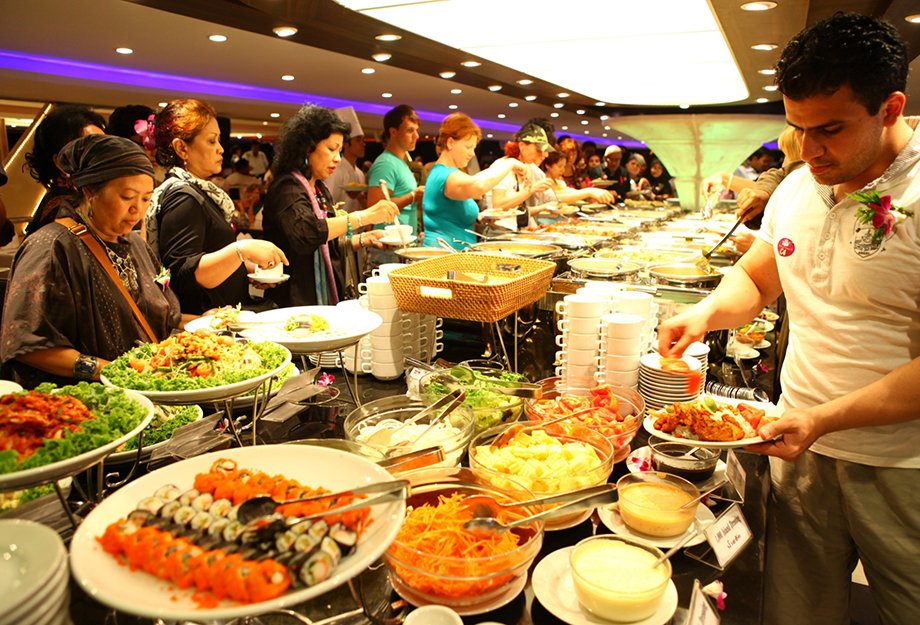 Your dinner menu will also astonish you. It has a wide range of delicious dishes including Thai-styled international foods, Authentic Thai cuisines & mouthwatering appetizers.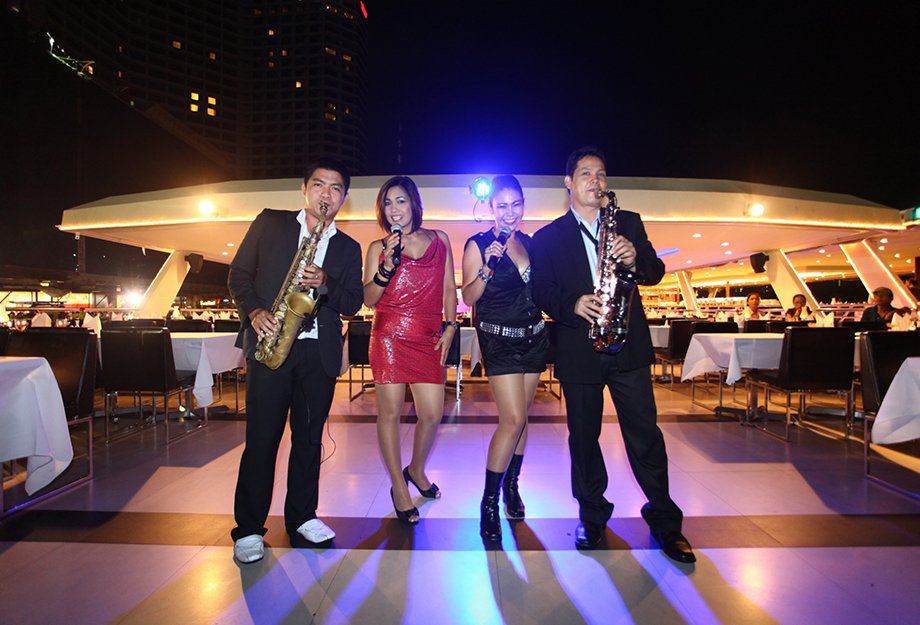 All foods will be served in a buffet style. While you will enjoy the deliciousness, a musical team will amaze you with their performance. Just a little distance you will be able to enjoy the glittering Thai skyscrapers reflecting on the clam Chao Phraya river. You will be able to take pictures from the boat including natural scenery, historical structures, river & riverside lifestyle. Some ancient structures are Royal Grand Palace Wat Phra Kaew, Wat Arun (The Temple of the Dawn), Bangkhunprom Palace, Kalayanamitr Temple, and the Rama 8 Bridge.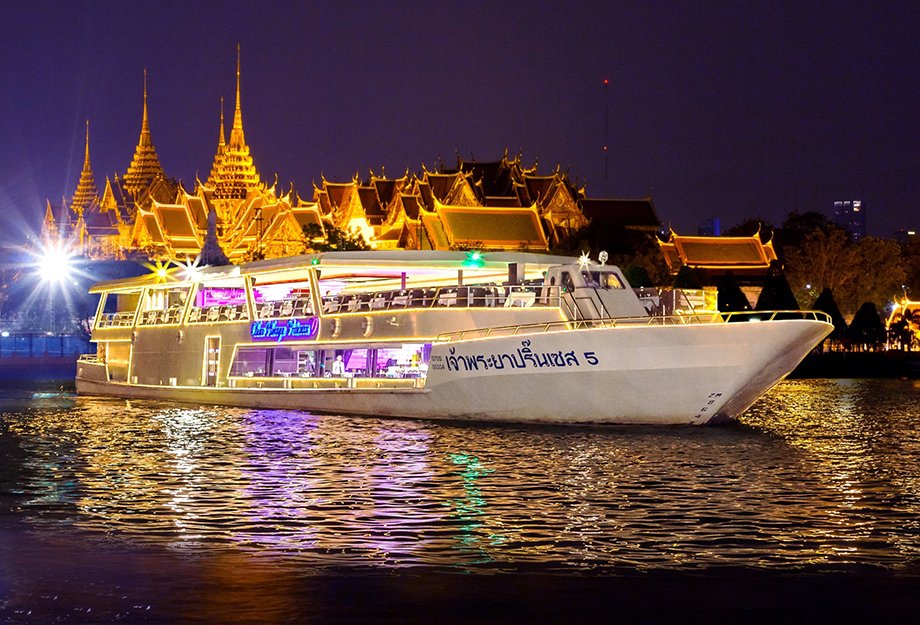 You will also get a chance to enjoy 1 hour dedicated music while moving slowly on the ancient river. You will even get the pickup & drop off service exclusively.