Chiang Mai Zoo Aquarium is the perfect aquarium experience you can find around Chiang Mai. The place hosts six different zones dedicated to each species and types of animals you would like to witness.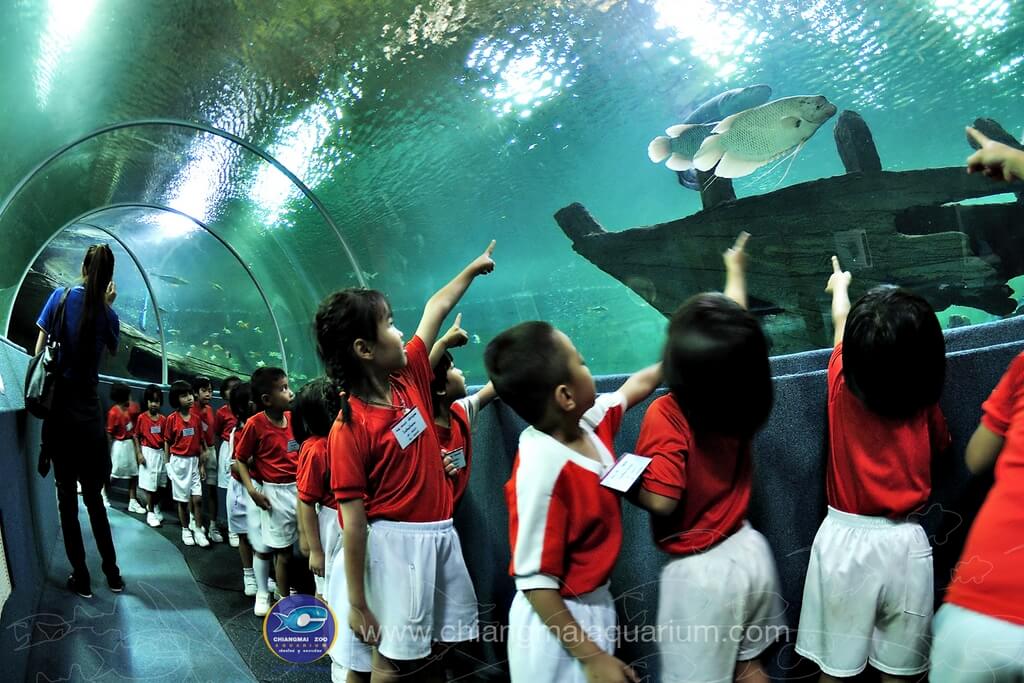 Inside the Chiang Mai aquarium Zone 1 comprises of Jungle Explorer, Zone 2 Monster creature, Zone 3 Ocean Explorer, Zone 4 Under the river, Zone 5 Peculiar and unbelievable kinds of species and finally Zone 6 that exhibits the world Under the Ocean.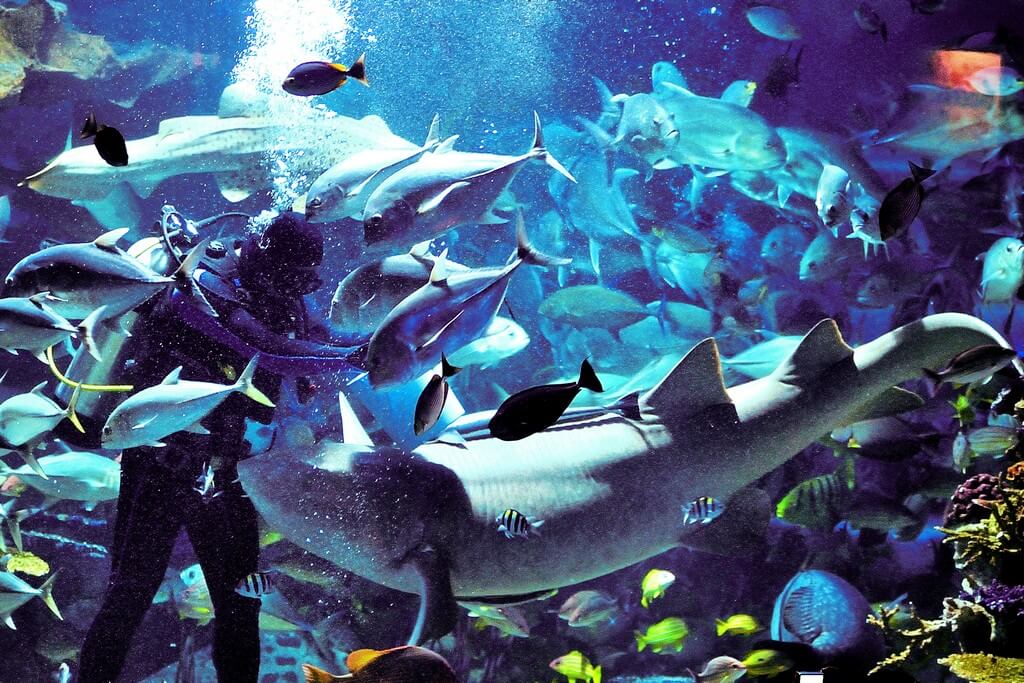 There are breathtaking synchronised swimming shows organized on scheduled dates. Apart from that, you can find fish feeding activities almost every other day. You need to book in advance for snorkeling or scuba diving options.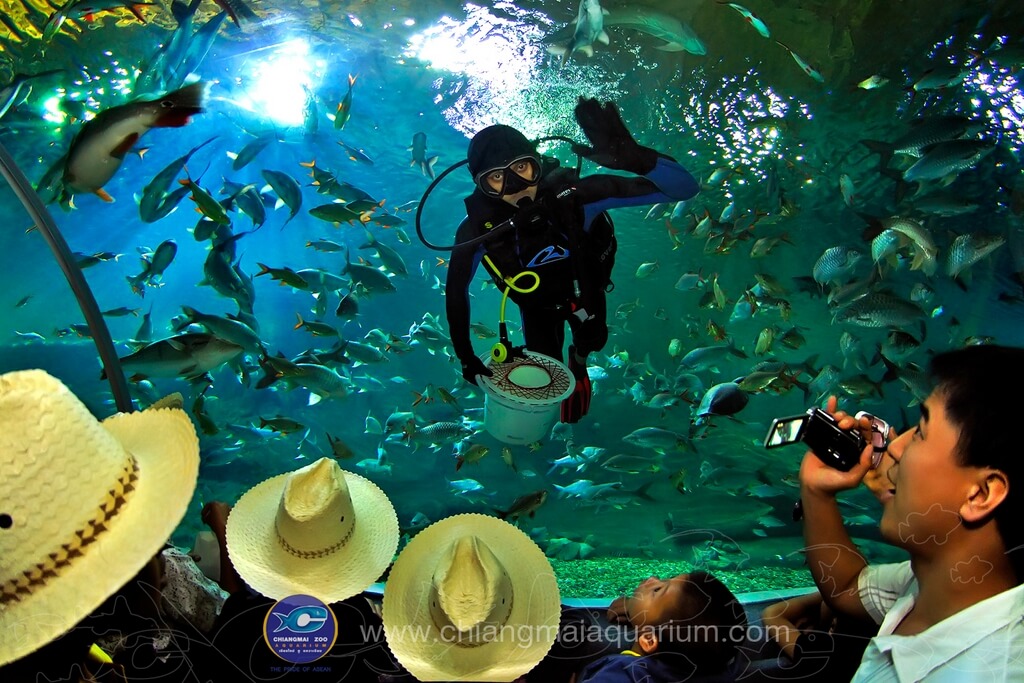 And if you're in for some exciting activity to try yourself then the sky ranger is your best option. It is a ziplining activity held outside of the venue on a regular basis. These underwater creatures roaming around the vast aquarium filled with colorful coral reefs, starfish, giant leopard shark, small marine species, and stingray is the best thing you shall ever witness.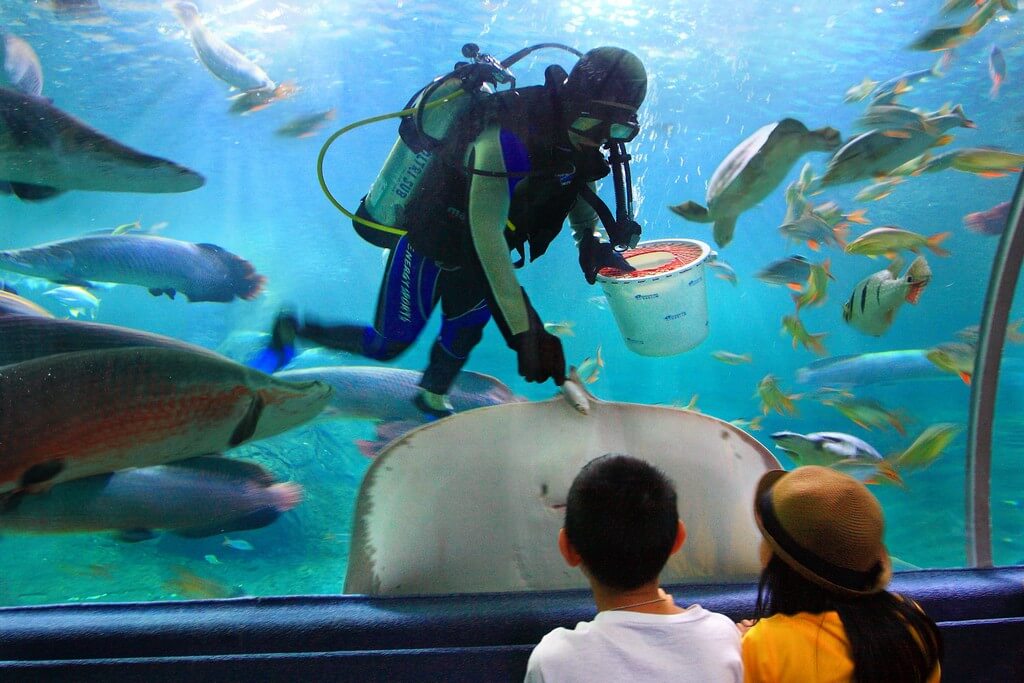 So many beautiful creatures and nature in its rainbow colors are available in a close-up experience just for you if you opt for exploring the Chiang Mai attractions! Get excited or stare in awe when the underwater life becomes alive.