Dino Park Phuket is a mini-golf park situated along the Kata and Karon Beach area. This park is a part of the Marina Phuket Resort which is situated nearby. The Dino Park is one of Its kind in Phuket for featuring giant beasts statues and models with a hint of modernity.




The park displays huge structures of T-Rex dinosaur that have red glowing eyes to freak you out. If you have seen the movie Jurassic Park, then you shall be familiar with this Park's theme.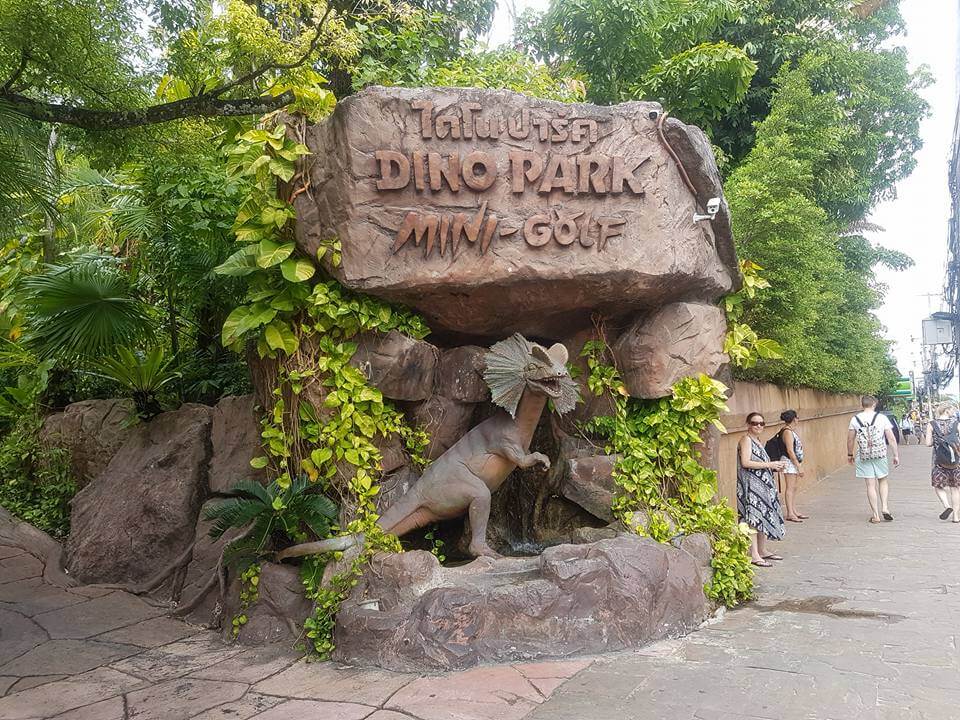 The setting of the golf course is lush green grounds and surrounding to make it feel like your golfing amid the jungle of Dinosaurs, waterfalls, and caves. There are even volcano models that erupt now and then with blazing color. To make the theme park lively, the modern sound effects and illusion works best in coordination.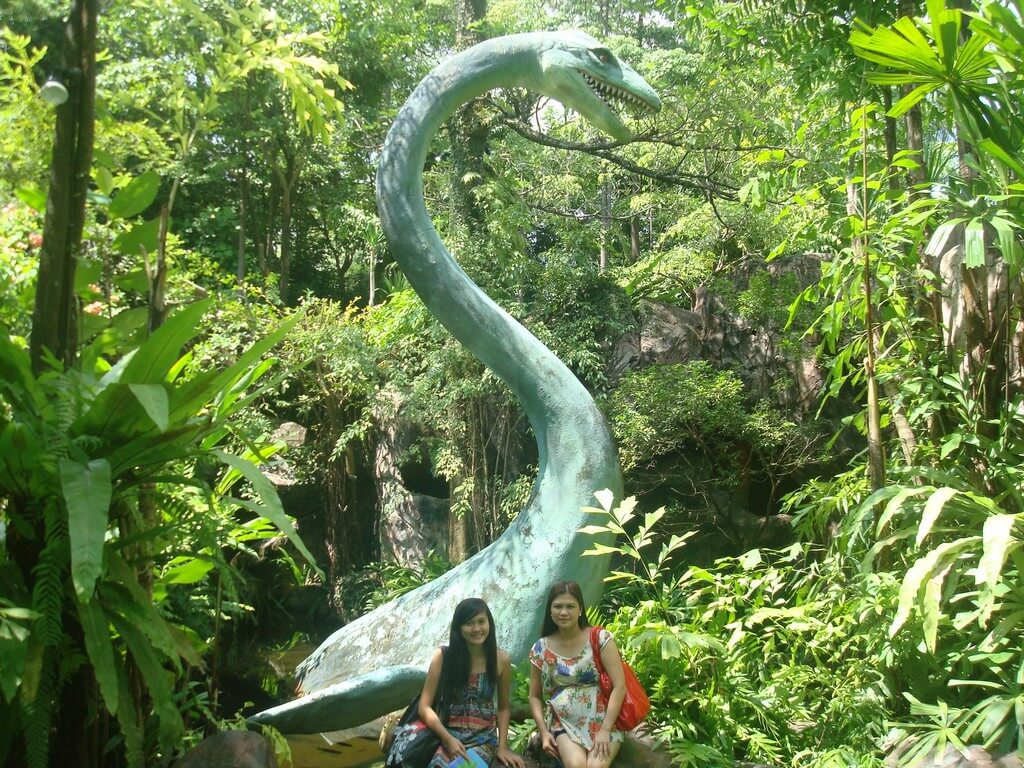 It is recommended to visit the Dino Park when the sun sets to enjoy the park at a colder temperature and the lighting effects that make the park even more special. And if you're not interested in golf, then the unique restaurant at this park is a perfect family dining out.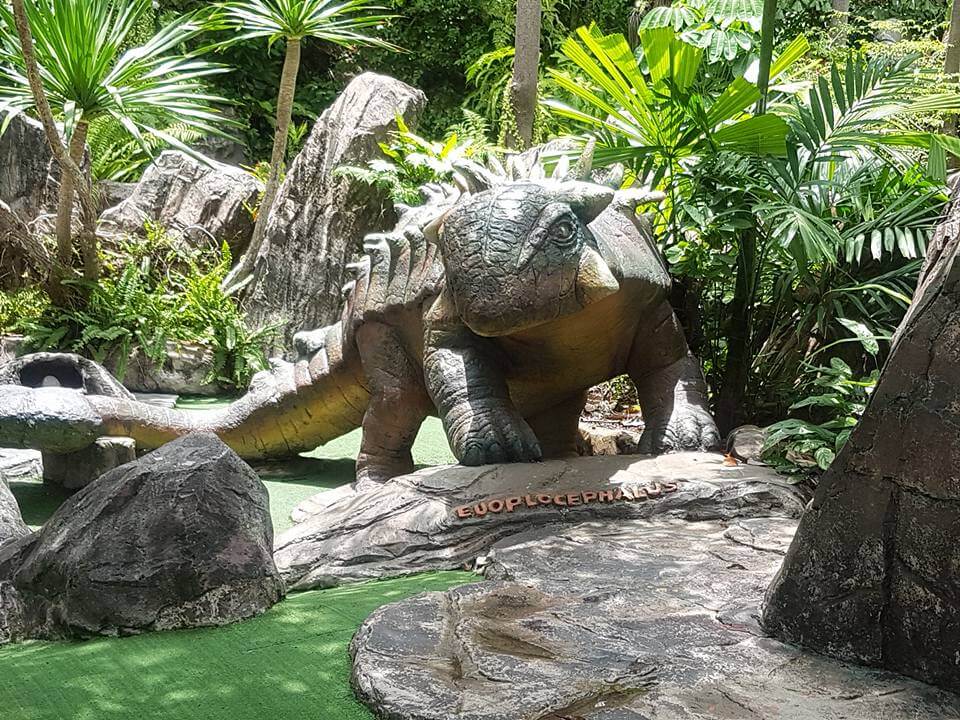 The restaurant is also based on the dinosaur theme and has a forest like dining outdoor space. There is a variety of Thai and Western cuisine that you shall love. The environment is very calming and ideal for people seeking relaxation close to the beach.