Paintbar in Bangkok brings you one of its exclusive bar experience in Thailand that is hard to find elsewhere in Asia. Paintbar is designed on the different bar concept of painting and drinking beers at the same time.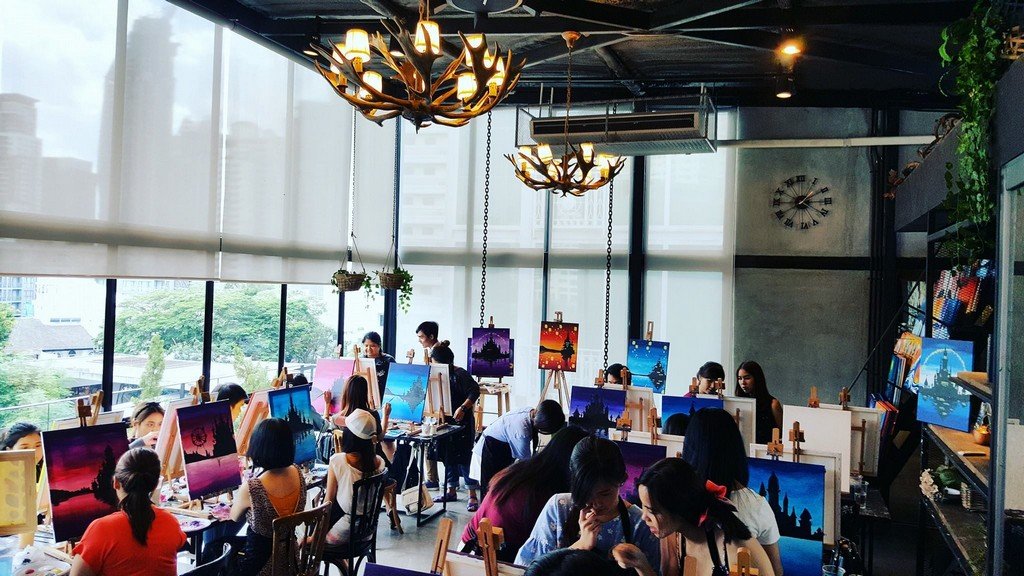 Usually, the paint classes are suitable for everyone from beginner to intermediate. No previous painting knowledge is required to paint on the white canvas. Experience a new form of nightlife where it's no more the traditional drink and relaxing idea.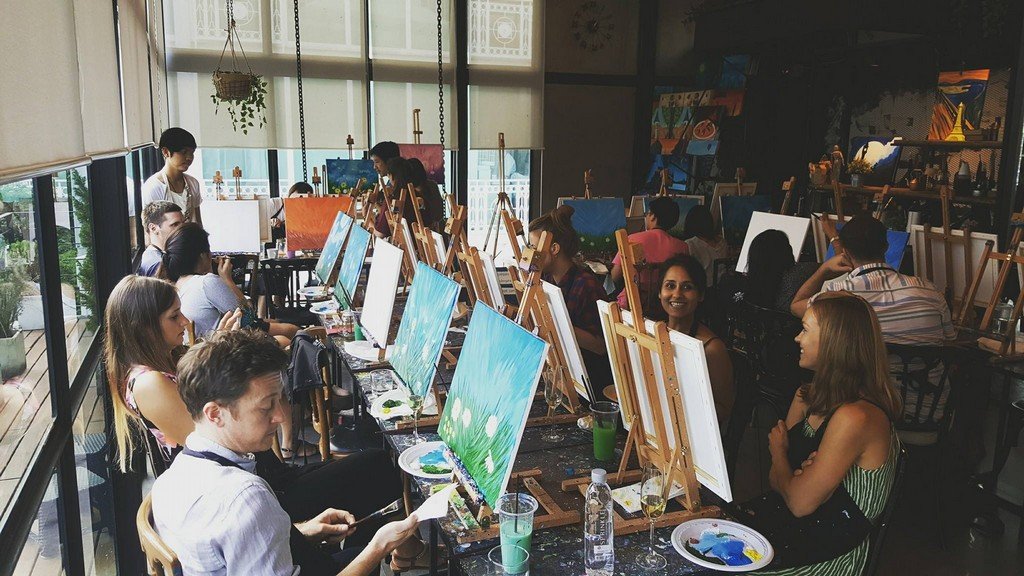 Instead, have an enjoyable evening exploring your creativity and learning a new skill at Paintbar Bangkok. The classes are organized by a professional instructor who is very friendly.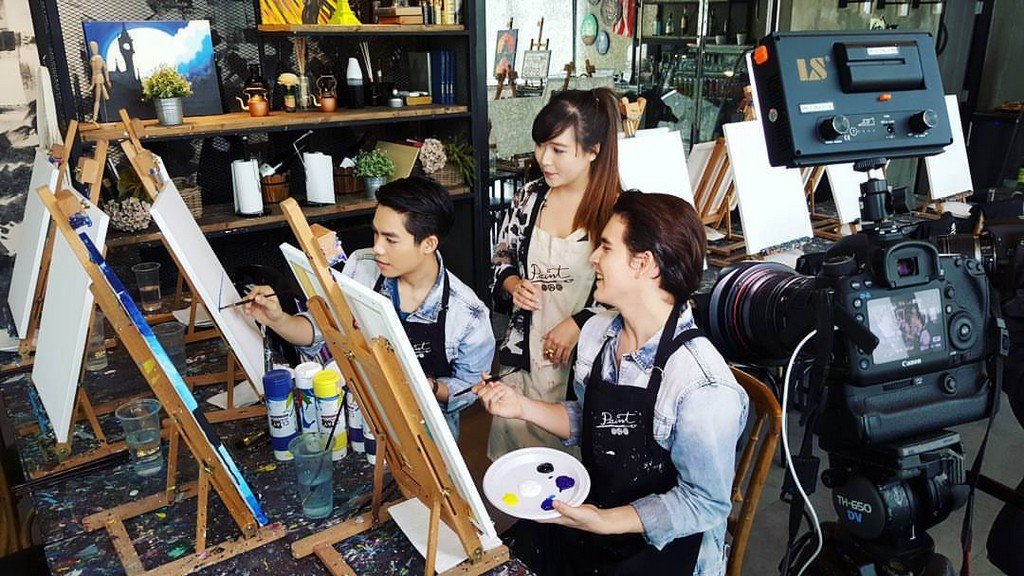 The instructor will guide you step by step to paint on a chosen topic. The topic range is flexible, and there is something for everyone to pick up from. Moreover, enjoy the unique and delicious dishes available here for a reasonable price. The classes are two to two and a half hour long comprising and covering the techniques you need to know.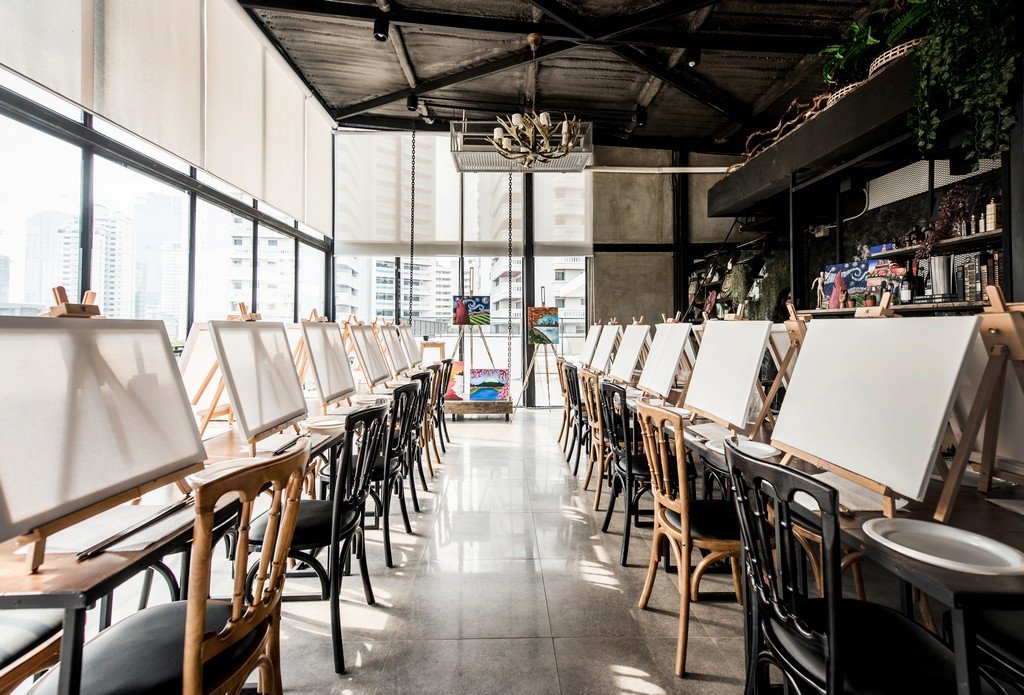 Aprons will be provided during the classes. All painting materials will be in front of you with a glass of beer or any cocktail you would order at a regular bar.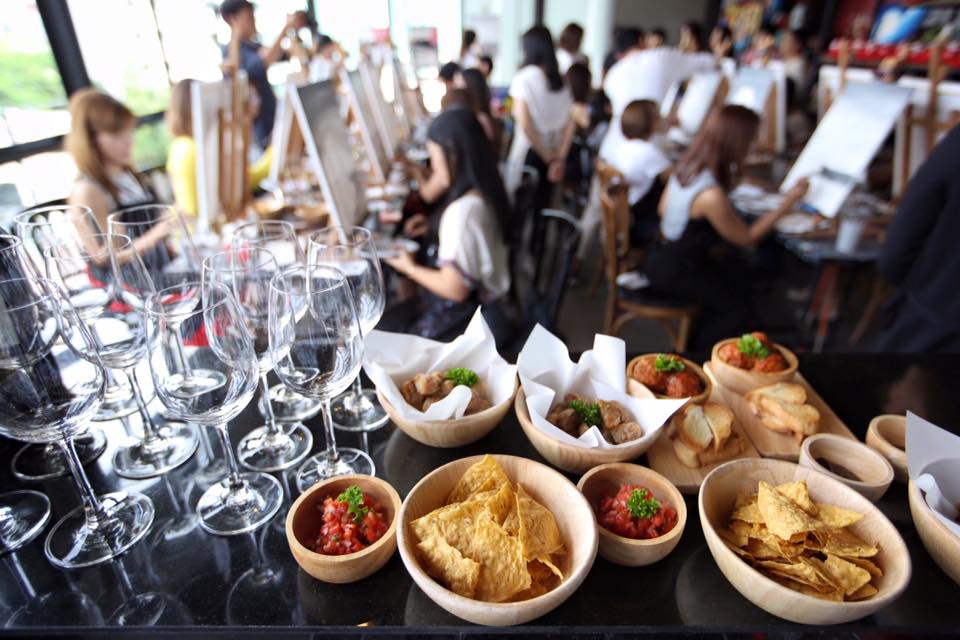 Enjoy the evening with your friends or make new ones here.