The best way to see around Chiang Mai is through Segway, only of its kind in town. The capital of Kingdom of Lanna is a view not to be missed. Ancient walls surround the historical site with cultural trademarks and the heritage of the old city. This trip will help you explore the streets and locations very easily and in a very modern transport mode.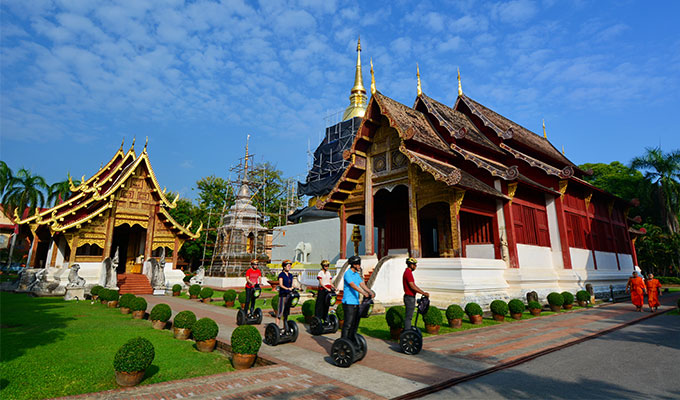 The trip begins with some instructions and briefing, while you will be able to learn to ride the Segway in a few minutes. There will be highly professional tour guides to tell you about the place, the history and take you to each site one by one. Visit the most famous landmarks, temples, markets, and heritage points all on your Segway.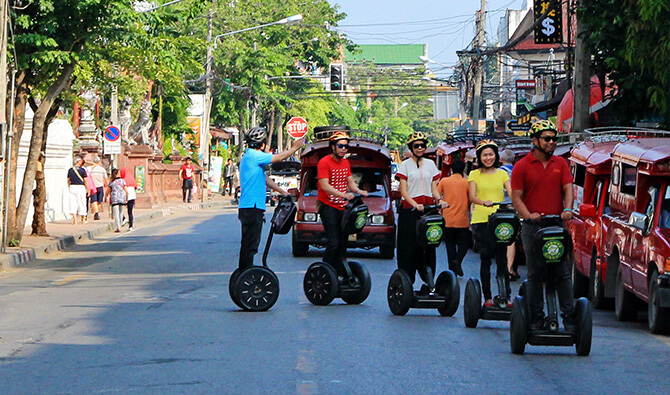 The tour will be organized with small groups of tourists for a better experience. The tour will be comprised of two consecutive hours where you explore Wat Chiang Man, Wat Pan Tao, Buak Had Park, Wat Phra Singh, Three Kings Monument and Wat Chedi Luang If you want to, then you can also make stops for photographs in the beautiful background of Thailand's enchanting city.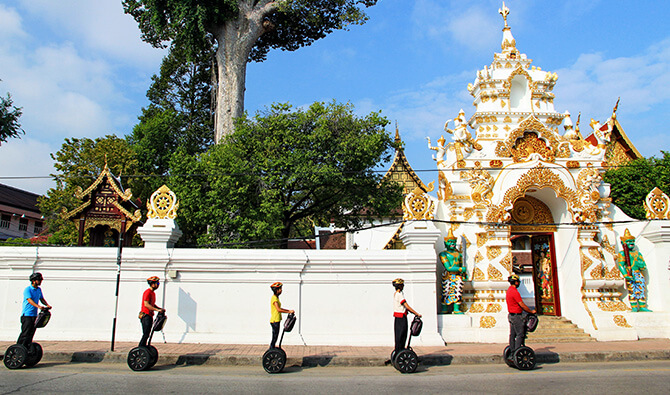 At the end of the trip, you will be able to ride a modern personal vehicle successfully as well as have educated yourself about the historical landscape of Chiang Mai. The welcoming streets of the old city await you.