Tree Top Adventure Park Kanchanaburi is situated in Home Phutoey Resort on the bank of River Kwai Noi in Kanchanaburi. The ziplining cables track along the tropical forest deep inside into the lush green and wilderness.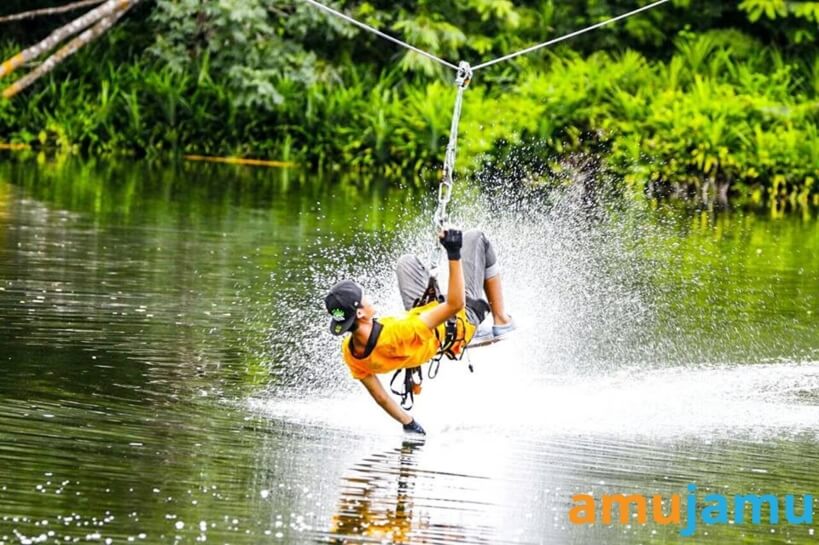 Soar your way into the open and feel the rush as you swing past magnificent trees beneath you like birds. The scenery from the top is just breathtaking for everyone. There are also other activities like the sky biking over the trees, the monkey swing and much more other fun platforms to try.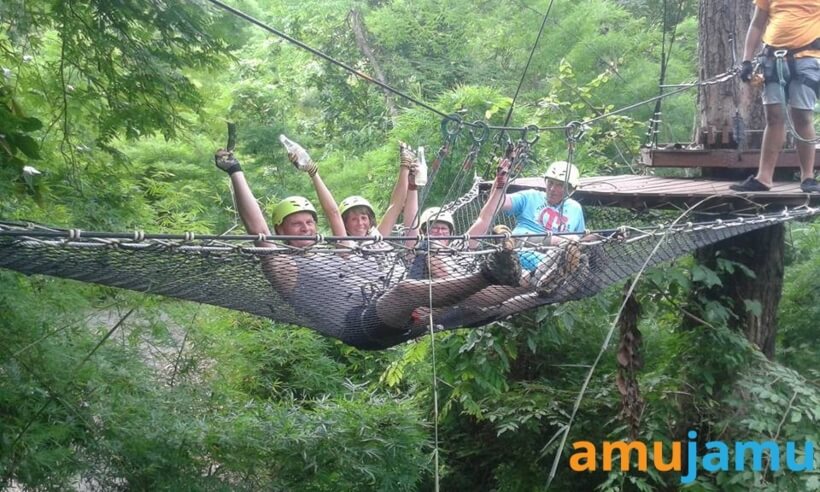 This adventure-packed Kanchanaburi tour promises a getaway from the concrete chaos of city life and crowded streets. Inhale the natural fresh air of the rainforest and feel the refreshing cool breeze in a calm environment where only birds twitter. You can choose to fly, climb or zip alone or with friends and family to double your fun and thrill through this experience.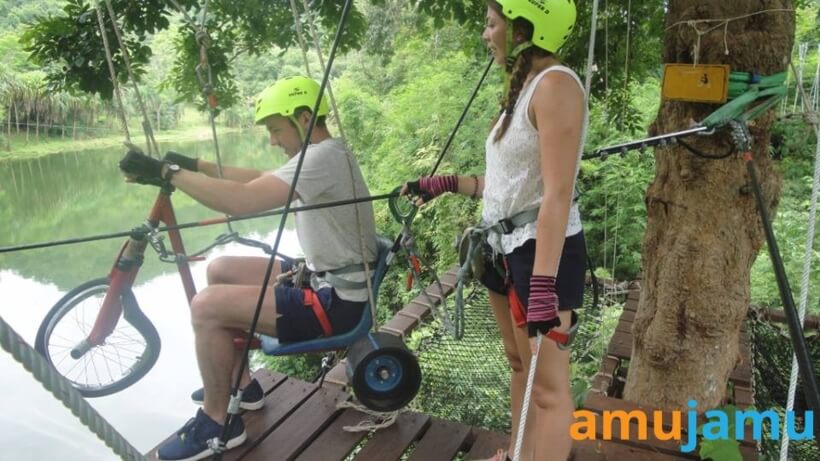 The security of these cables is regularly checked and authorized so that you can have an excellent experience through the rainforest. All necessary safety helmet and gears will be provided to you. Professional and experienced staffs of the trip will help you out with every step, so you don't have to worry about anything and enjoy the adrenaline rush.